Executive & Personal Coaching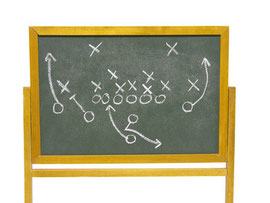 WHAT IS COACHING?
Executive coaching is working one-on-one with an individual to help him/her improve one or more skill sets and, therefore, his/her overall performance. The coach helps him/her – perhaps with feedback from others – to identify areas of increased effectiveness and to develop an action plan for each of them. Personal coaching helps individuals to set meaningful goals for areas of their life and works with them to achieve those goals.
WHAT IS OUR FIRM'S SPECIALTY?
We work mainly with senior and mid-level executives of for-profit and nonprofit organizations. Our president has been the CEO of a large, national trade association for over 25 years. He also has experience serving in and working with many organizations. He truly understands the dynamics of working in organizations and getting things done. Our president also has substantial experience in goal setting for individuals and the power it gives them over their lives.
HOW DOES OUR APPROACH WORK?
We meet one-on-one with individuals to:
Determine how they assess their situation;
Help them determine what they want to work on;
Translate that into measurable goals and objectives; and
Hold them accountable for achieving them.
If the focus is work, we sometimes use a formal feedback mechanism to gather information about the individual's challenges in the workplace.
From this data, we work with the individual to develop an action plan to address the concerns identified. Finally, we work with the individual in implementing the action plan.
WHAT ARE THE BENEFITS OF THIS APPROACH?
Coaching is a practical way to assist an individual to become more effective and successful in his life. The beauty is that she decides what area(s) on which she wants to focus. In an individual's work life, this is clearly a win-win for the employee and the organization.
HOW LONG DOES THE PROCESS TAKE?
Obviously, it depends on the situation and the particular challenge. However, it can be done relatively quickly and efficiently.
HOW MUCH DOES IT COST?
Our firm usually bills on an hourly basis, however, so there is no long-term financial commitment. For non-profits and/or charitable organizations, we normally bill at $175-200 per hour.